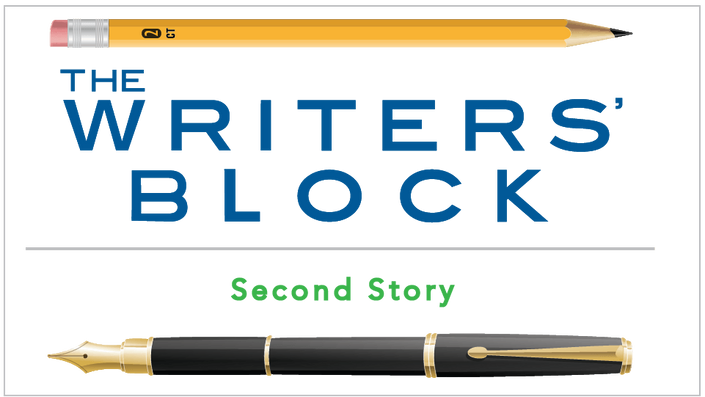 The Writers' Block - Second Story
You're in the write neighborhood
"The critique was much more in depth than I imagined, with so many more useful tips. Overall it was a wonderful experience." -Carol Roberts, Writer
Procrastination, disorganization, and overwhelm––the top three reasons people don't get their writing done, submitted, or published. Welcome to The Writers' Block, a custom-tailored inspirational community for writers.

What exactly is The Writers' Block?
It's a virtual community––a private clubhouse––offering you writing inspiration and support, publishing instruction, access to experts, marketing skills, and more. It's a place to get encouragement to keep you going when the going hits a dead stop; it's a welcoming front porch when you just can't seem to continue, or even get yourself started.

As a member of the Writers' Block, you'll be our "Neighbor," with curated and exclusive access to expert interviews, special products, discounts, and market news. You can choose from two different levels, First Story, or Second Story, whichever suits your needs and budget.
Now is your chance to be a Charter Neighbor. And for as long as you keep your Charter Neighbor key active, you'll be at your original low rate. When membership rates rise, yours will remain the same. Forever. Not only that, but since you're getting in on the ground level, you have the chance to make it work for YOU by letting us know what's working and what's not. We want to tailor it to make it the most productive community possible.

When you become a Second Story Neighbor, you get even more opportunity, plus fresh content, support, and tips every month. You can join month-to-month and quit any time. Every month you get:

Exclusive Industry Expert Interviews - Each month, a new industry expert shares their inside tips for moving your writing career and craft forward ($49 value)
A Guest article with even more in-depth expert content (PRICELESS)
Surprise discounts

A new Two-Minute Toolkit, from Institute instructor and author Nancy Coffelt
Inspiring writing exercises created by the Institute's faculty to stretch your writing wings
Video writing labs
Encouraging Front Porch Video Chats
Free access to all Institute contest workshops ($56 value)
Private Facebook group to connect with writers
Monthly Online Workshop ($59 value)

Join monthly (you can quit any time). Oh, and when you become a Second Story Neighbor, there are benefits to joining for a full year––plus two free months!
Just for Second Story Neighbors:

Free entry to all contests ($19 value per contest and a chance to win––and we give $1,300 in cash prizes!)
Opportunities to enter drawings to have your work critiqued live in our webinars ($160 value)
And when you do decide to pay in full for a year, you get two free months ($56 value)
"Thank you so much for the critique. It was extremely helpful. What a bonus for being a writers' block member!" ––Deborah Dalton, writer
You get hundreds of dollars worth of benefits, fresh content, support, and tips every month, for 75¢ a day as a monthly member––and isn't 75¢ a day a good investment in your writing?

Not available for purchase at this time
Return Policy
You may quit the membership at any time. Unfortunately, we cannot give refunds on this particular program because you get instant access to literally hundreds of dollars worth of packages and programs. Therefore, your purchase is not refundable. As it says elsewhere on the sales page, memberships are automatically renewed. If you have purchased an annual membership, you will receive an email alerting you to this seven days prior to the renewal. Members are responsible for accessing the content, and canceling their own subscriptions.